Registration and first login
This guide cover the creation of a new account and the creation of your first domain.
Registration form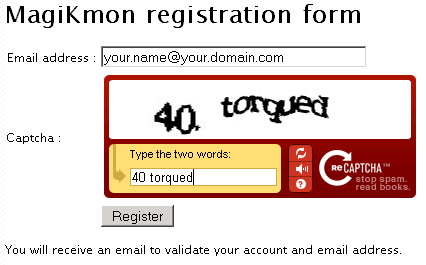 To create your account, you have to go to the registration form at http://monitoring.magikmon.com/register
Enter your email address, solve the captcha challenge and click the Register button.
Read your emails

MagiKmon will send you an email with your password.
First login
When you have received you password, you can go to the login page at http://monitoring.magikmon.com/login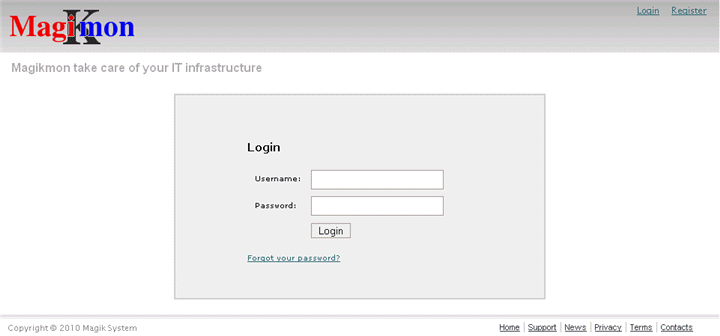 Enter your email address and your password to login !
Configure your settings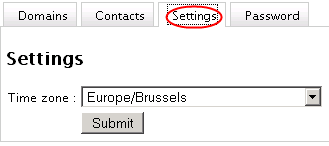 The one and only thing you have to configure is your timezone, choose your country or the nearest city.
This allow MagiKmon to display all times in your local timezone, the same as your watch.
Create your first domain

Before to monitor anything you must create a domain. A domain behave like a container holding services you want to monitor. The domain hold default parameters used by the owned services.
Go to the Domains TAB and click the Add domain link.


Enter the name of your domain and click the Submit button. The name must be a valid domain name !
Ready to create your first service

As soon as your domain is created, you can begin to create services.
Go back to the Getting started section to learn how to create a service !